ABOUT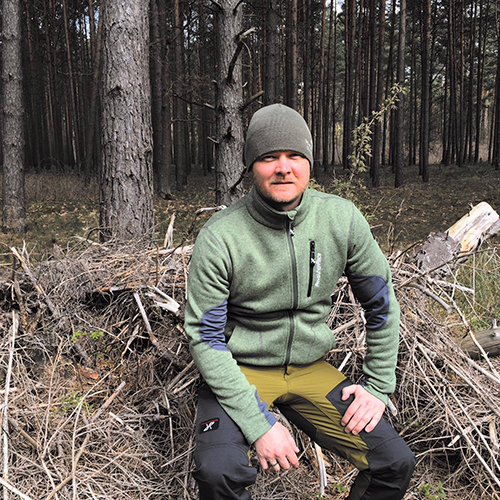 (German-Version)
...hiermit möchte ich mich kurz vorstellen.
Ich bin Sven Pohle, der Gründer der kleinen aber feinen Bekleidungsschmiede
'HOKIDACHI Bonsai'.
Es hat alles damit angefangen, dass ich sehr naturverbunden bin und zudem die Liebe zu Bonsai gefunden habe.
Bonsai ist ein wahrer Lebensstil und wird nicht nur als Hobby gesehen. Ein Lifestyle dem ein kleines Detail fehlt - Bekleidung.
Ich habe es mir zur Aufgabe gemacht, selbst hergestellte Designs, welche auf T-Shirts oder anderen Dingen zu finden sind, an den Bonsai Enthusiasten zu bringen. Es steckt viel Liebe, Zeit und Herzblut in der Umsetzung der verschiedenen Kollektionen.
Es erfüllt mich mit viel Stolz, wenn ich jemanden sehe, der meine Produkte trägt und sein Traum Bonsai dabei auslebt. Das ist der beste Lohn für die Mühe die man sich mit eigenen Ideen macht.
Produziert wird alles im wunderschönen Sachsen, besser gesagt in Leipzig (Deutschland) wo ich auch aufgewachsen bin und immer noch lebe. Es ist für mich eine wundervolle spannende Aufgabe alles umzusetzen was ich geplant habe. Lebt euren Traum 'Bonsai' und freut euch genauso wie ich handgemachte Produkte zu tragen die euren Lebensstil guttun.
-------------------
(English-Version)
... I would like to introduce myself.
I am Sven Pohle, the founder of the small but fine clothing factory 'HOKIDACHI Bonsai'.
It all started with the fact that I am very natural and also found love for bonsai.
Bonsai is a true lifestyle and is seen not only as a hobby. A lifestyle that lacks a little detail - clothing.
I've made it my job to bring self-made designs, which can be found on T-shirts or other things, to the bonsai enthusiast. There is a lot of love, time and heart blood in the implementation of the different collections.
It fills me with a lot of pride when I see someone who is wearing my products and his dream bonsai. This is the best reward for the effort you make with your own ideas.
Everything is produced in beautiful Saxony, or rather in Leipzig (Germany) where I grew up and still live. It is for me a wonderful exciting task to implement everything I have planned. Live your dream 'bonsai' and enjoy the same way as I carry handmade products that will do your lifestyle well.